We get a bonus day this weekend!  I think that some crate digging is necessary.  Nothing like a bloody mary infused afternoon trip to your local record store.  I will be spending the holiday in the Ballard neighborhood and am lucky enough to check out two record shops I haven't been to before.  Make sure to go to a record store today
 Happy Labor Day y'all.
---

The Limiñanas – Crystal Anis
The Limiñanas Label Page
Hozac Records
I had no idea who this band was until I got an email from Hozac Records regarding their summer 4 pack.  I listened to one track and was sold.   The fist track of this record (you can listen below) kicks off a psychedelic pop adventure that has some tracks in French and some tracks in English.  It is a journey that I envision Quentin Tarantino would direct when I close my eyes.  Crystal Anis is seductive and allows your brain to wander while your body can't help but sway along.
This one sounds so good on vinyl. You need it in this format and you can get it over here —> The Limiñanas – Crystal Anis
---

Puffy Areolas — 1982: Dishonorable Discharge
Puffy Areolas Label Page
Hozac Records
Here is a midwest outfit that really brings the noise.  1982: Dishonorable Discharge is another piece of the Hozac 4 pack mentioned above.   This one will take you to a dark place (stealing a line from the band there…but hey! it fits).  These guys pretty much just keep wailing throughout the entire 34:08.  Even if you are just sitting on your couch listening to the album via headphones you will be sitting in a pool of sweat by the end.  I can't imagine how out of control their live performance is but if this record in any indication it is a can't miss.  I would recommend this album to anybody that enjoys getting their face pummeled by noise and isn't afraid of the potential for sound induced seizures.
The track below is straight and to the point  but the album is all across the board.  Make sure and get yourself a copy over here —>  Puffy Areolas – Dishonorable Discharge
---

Yeasayer — Fragrant World
Facebook Page
Secretly Canadian
The first thing that comes to mind regarding Yeasayer's third album is BASS.  Holy shit.  I was driving to work bumping a stock Ford system and every one of my mirrors (rearview, side, door) were shaking.  This album is a poppin' good time.  I appreciate bands that don't churn out the same sound on each of their releases.  Yeasayer has made a left turn with each of their releases (and that is a good thing).  Fragrant World is inviting you to jump aboard this spaceship and lose yourself funky style.  Don't forget to turn that shit up while you are at it!  Pick up a copy of your own over here –>  Yeasayer – Fragrant World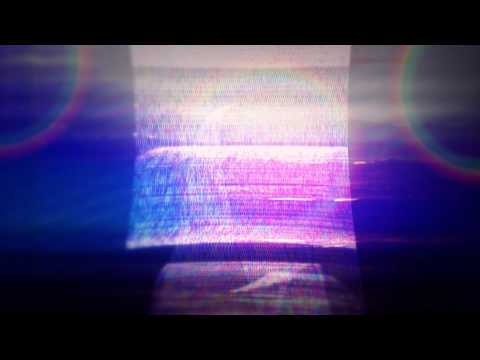 ---

Why? — Sod In The Seed
whywithaquestionmark.com
City Slang
This is one of my favorite EPs that 2012 has produced.  Why?'s album Alopecia is one of my favorite albums that I have ever heard.  Sod In The Seed is my favorite material that Why? has released since Alopecia.  Yoni Wolf's lyrics/rhymes are top notch and the music behind keep the listener's attention.  Listen to this when you are able to pay full attention (don't listen with chatty Cathys).  Some noise canceling headphones should do the trick.  They will be playing this year's Bumbershoot and have a Portland date to follow.
If you are a vinyl junkie you can get a copy over here —>  Why? – Sod In The Seed.  Or you can buy this album at Amazon or download it for free right HERE