Just a reminder of what we are trying to do with Under The Needle here at Grisl.  We feel that spending your money on music is an important part of life.  The musicians/artists that make these records put in a lot of time and energy to bring us tunes to tickle our ear drums.
Under The Needle is a small sample of albums that we are currently listening to and want to share.  Most of them are vinyl (hence the term Under The Needle) and we highly recommend that if you haven't started your own vinyl collection you should do so.  It is something that you will have for the rest of your life.  Also, we link up each of the albums with a place you CAN and SHOULD purchase them.
**This first album of Under The Needle June 16-30 is written up by Grisl contributor Zach
Monogamy Party — Pus City
Monogamy Party Label Page
Good To Die Records
Monogamy Party is not your parent's Drum & Bass trio. This local band blends metal, punk, and good-old-fashioned rock & roll with such fervor that you don't even care that there's no guitar. In fact their 10 inch vinyl (released November '11) "Pus City" is so complete and well rounded through their six songs that every time I've started the album I sit and listen to the whole damn thing. Saw them at the Good to Die Records showcase at The Highline in April and just now got my turntable working. Although there's no real way to record the intensity and ambience of their live show the album makes up for this in clarity, revealing a bit more structure to their songs. What I considered highlights include "Covenant of Brothers" and "Hard Feelings."  Please make sure to pickup this album either via Bandcamp below or vinyl —> Monogamy Party – Pus City
Happy Listening!
---
Liars — WIXIW
liarsliarsliars.com
Mute
I have enjoyed everything that I have ever heard from this band.  WIXIW is their 6th album and they have taken yet another left turn.  WIXIW is not really out of the ordinary though for people who have followed this band's career.  I have listened to this album on repeat for about a week straight in my car on an hour plus commute (each way!).  This is one of my favorite 5 albums that has been released in 2012 so far this year.  Buy this album –> Liars – WIXIW
Don't forget to catch Liars this summer.  They will be @ Neumos on Sunday July 8th!  Great live band FYI.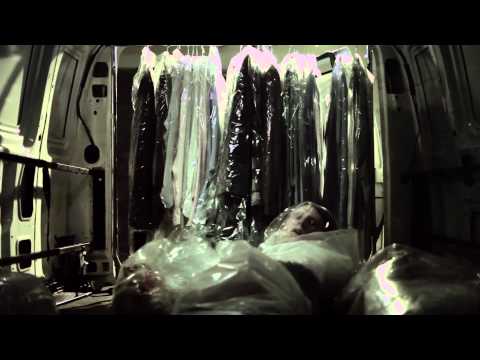 ---
Hot Chip — In Our Heads
hotchip.co.uk
Domino
I can't get enough of Hot Chip.  I love the vocals.  I love the lyrics.  I love the instrumental parts.  I love it all.  Fellow Grisl contributor Chelsea and I were discussing how we feel "In Our Heads" seems to be their most mature album to date and it demonstrates their ability to lay down complex beats in one unified sound that will blow your mind.  That is coming from two people that are not music majors but majorly listen to music (so take it for what it is worth).  You can buy a super snazzy double LP from the label — Hot Chip – In Our Heads
Don't forget to catch Hot Chip LIVE (with openers YACHT) @ The Paramount Seattle on September 14th!
---
Rage Against The Machine — S/T
ratm.com
Epic
Not every album that we put Under The Needle has to be new.  Sometimes you come across a used gem in a record store.  For example, at Avalon Music in Bellingham last week we found a first pressing of Rage's s/t album!  So the picture above of the cover isn't exactly how my copy looks (missing the top left corner) but still, having Rage on vinyl sounds magical.  If you haven't heard this album in a while you really should give it a spin!  Forgot how rad it actually is.  Check out this live video of their first track off of the album.