One of our initial intentions for Grisl was that it would be used as a travel guidebook filled with recommendations from people who have been outside and around the block. For many reasons, this portion of the site has been slow developing.  We've expanded on this concept to include recommendations from bands who would like to share guidance one getting around their own hometowns. After all, nothing makes a traveler more appreciative of where they hail from than being on the road.  The feature is called No Place Like Home.
The best part is that when one of our readers travels to a place that is foreign to them they will have some solid recommendations from an awesome source, one of their favorite bands!  I know I look forward to checking out some of these places and am sure that there are many others who would be interested.
---
Our very first installment of this new feature is thanks to Matt Cronk of Qui.
Where do Qui call their hometown and how long have you been there?
We live in Los Angeles, CA.  We moved here from Minneapolis, MN in 2000.
If friends or family from out of town were visiting you where would you have to take them for must eat grub?  What sort of food does the place serve?  Any specific dish that you would recommend?  What do you like about this place?  Price range?
It depends on who it is.  My parents live in rural Michigan so they don't have access to a lot of exotic fare.  They both have adventurous tastes so I try to take them out for meals they can't get at home.  My mom's favorite (as well as my own) is sushi.  LA is littered with fantastic Japanese places and we usually hit one of those straight from the airport.  There is a spot in Los Feliz called Star Fish that has become our go-to sushi place.  They serve a more western style with lots of big fancy rolls .  As far as sushi goes, it is very inexpensive.  You can get out of there for about $20 per person.  When I want a more traditional sushi dinner, and can drop a few bucks, I go to Saito's on Sunset and Fountain in Silverlake.  Saito, the chef and proprietor,  goes to the fish market in Long Beach every morning and selects what he will serve that day and no matter what it is, it is always unbelievable.  When I eat there I typically eat whatever he recommends that day.
My father loves Mexican food and there is little available in MI.  The first time he visited I took him for dinner at El Chavo in Silverlake and he went bananas for it.  I think we ended up eating at different Mexican places twice a day for the duration of his 6-day visit.  The last time he was here my brother and I took him to Yang Chow in Chinatown for lunch and it was met with similar enthusiasm to El Chavo.  He still talks about that being one of his 2 or 3 favorite dining experiences of his life.
I love to take visitors to Phillipe's.  It is an old sandwich shop on the north end of Downtown, across the street from the LA branch of the post office.  Phillipe's is an LA institution, having been open since 1908.  They claim to have invented the french dip sandwich, but I have no idea if that is true.  In addition to sandwiches, they serve homemade beef stew, chili, cole slaw and a wide array of pies.  Coffee and lemonade are 9 cents and everything else is well under $10.  Phillipe's is one of the few still-standing and operational glimpses of pre-war Los Angeles and is dripping with charm.  It is so good, in fact, that Charles Bukowski name checked it in his novel, Ham on Rye.  Quite an endorsement.
Here at Grisl we are big into the craft beer scene, dive bar scene and regular bar scene (basically we love bars…).  Assuming you also enjoy grabbing some drinks with your pals, where are the can't-miss spots that you would recommend?  What makes these places special to you?  Any specific drinks that you would recommend?  Price range? Vibe (i.e. bow tie or acid wash jeans?)?
It has been a few years since I was hip to the bar scene.  Hot spots here seem to change very quickly and I'm not the best person to ask.  In my younger days, I liked the Cha Cha, the Little Joy, the 3 Clubs and the Red Lion but that was years ago.  I know some of the really skeevy downtown dives have been bought up and turned into craft bars where they sprinkle cinnamon and shit in your drink, but I don't really know.  I know a lot of my friends like Footie's in Highland Park, which is just a plain dive bar with cheap drinks.
What is your favorite music venue in the area to catch some shows?  Any memorable shows you watched there off of the top of your head?
The Echo and Echoplex in Echo Park are by far the best rooms in LA.  Over the years we have played there more times than I can remember.  Of the many shows I've seen there, the most memorable would actually be one that we played.  In 2007 we took part in a benefit show for Ferdie Cuilda of the late, lamented 400 Blows.  He had fallen ill and was left in financial ruin and so a benefit was organized to help with his bills.  That night we opened the show followed by The Bronx, The Melvins, The Circle Jerks and The Locust.  It was quite a night.  The place was packed and we raised around $20,000 for Ferdie.  Another memorable night there was Lightning Bolt and 400 Blows.  It must have been in 2005 or close to that.  Lightning Bolt did their usual set-up on the floor and the audience crowded around them.  I was standing next to their amp stack which came very close to falling over on top of me.  People were going nuts and the floor was shaking.  It's rare when the threat of danger is a real concern at a rock show and I always get a kick out of it when it doesn't seem safe.
I also love the Smell in Downtown LA.  When we were getting started we played there a lot.  Over the years the Smell has helped to spawn huge bands like No Age and HEALTH.  Jim Smith who runs the place is a really nice guy and has always been very good to us.  The Smell is an all-ages, DIY punk venue in the tradition of the Jabberjaw, ABC No Rio, Vera, and countless others.
After a night of drinking and live music where are the best places to get some late night munchies/more drinks?  What sort of food are we talking about?  Price range?
Again, I'm the wrong guy to ask about drinks.  As for late night food, I think most people would agree that taco trucks are your best bet.  While there are many excellent trucks scattered around town, the best is Taco Zone.  They are parked on Alvarado, two blocks north of Sunset from 8pm until about 3.
After a night of drinking and live music where is the best place to get breakfast? What do you specifically recommend?
There are tons of great breakfast spots all over LA like Millie's in Silverlake, but my favorite places to have breakfast are The Village Bakery on Los Feliz Blvd and La Abeja on Figueroa in Highland Park.  I am a big proponent of huevos rancheros and other Mexican breakfast dishes and La Abeja serves the best I have had.
Do you have any lodging tips for people passing through (e.g. specific places or general areas)?
Stay with friends.
What kind of day trips and/or outdoor activities in the surrounding areas would you recommend to our readers?
Really, when I'm on tour and have time to chill the last thing I want is activities and sight-seeing.  I find most touring bands prefer to have a place to sleep late, shower, check emails and just relax.  Being on the go all the time gets exhausting and eating out gets expensive.  More often than not, just having somewhere to make yourself a sandwich is far more fulfilling than hitting all the local attractions.
That being said, LA is a fascinating city with a rich history.  Griffith Park has beautiful views and hiking trails and it's free.  I take friends up there sometimes.  LA is also very spread out.  You can't really walk around a neighborhood and see tons of landmarks like you can in NY or just about anywhere else.  Certainly, the beach is nice for visitors from land-locked states, though it requires a full day and a lot of driving.  Personally, I wouldn't want to spend a day driving around on a day off when I don't have to.
Some questions regarding touring:
Favorite city the band has played a show:
There are several; Prague, Paris, Minneapolis, Chicago, NY, Austin, Vienna.
City with the best live crowd:
Prague again.
Best venue & why (e.g. acoustics, stiff drinks, etc.):
Slim's in San Francisco, CA.  Everything about the place is top-notch.  Great sound, incredibly helpful staff, in-house catered dinner, easy parking.  I don't think we have ever been treated so graciously anywhere else.
A close second would be the Triple Rock Social Club in Minneapolis for all the same reasons.  What these venues have in common is that they are both owned by musicians.  As such, they were  designed with a particular regard for artist's comfort.  Touring is so often uncomfortable and you are constantly in unfamiliar places.  Little things like short distances from the van to the stage and good food make a world of difference to touring bands.
Weirdest thing you've seen on tour:
There have been quite a few.  A couple that leap to mind are seeing a guy in Ljubljana, Slovenia, who had attended our show the night previous sleeping in the dirt beside trash cans outside the venue the following morning.  He must have had a great night.  On a stretch of highway leading from Germany to the Czech Republic in the dead of winter, we saw the most unbelievably gorgeous prostitutes standing along the road every 50 yards for miles.  There didn't look to be anywhere one could pull over for privacy and I wondered how that worked.  We did not stop to find out.
Longest length of tour:
3 months, with 10 days off between the US and EU.  By the end of it I was at death's door from an infection that started in my lungs and got into my heart.
Skuzziest place you've slept:
There have been a lot of those, too.  The worst I can remember was in Salt Lake City, Utah.  We played a horrible show at some dive.  One of the 3 audience members offered us his trailer to sleep in.  It was unheated and freezing so we wrapped ourselves in filthy military sleeping bags he had lying around.  He also had a large trash can filled with the shittiest dirt weed I have ever encountered.  Neither of us have ever been pot smokers, but we choked down a ton of it in hopes that we could just pass out.  It was horrible.  That was one night that we both seriously questioned whether we wanted to do this anymore.
---
I want to thank Matt Cronk for taking the time to answer our questions.   He seems like a great ambassador to the traveler passing through Los Angeles.
This past July I was able to attend Seattle's Capitol Hill Block Party.  The festival is outdoors in one of the popular Seattle neighborhoods.  After having the chance to see many Grisl favorites perform (including Run The Jewels, Dog Shredder *Now called Wild Throne* and Gaytheist) my friends and I left early to ensure entry to the after party at Black Lodge.  After a lot of beer consumption, sun exposure and rocking out we hauled ass to South Lake Union with the intention of watching Rabbits and Helms Alee destroy our minds.
When we entered the DIY venue I was floored by the harmonies coming down the hallway.  Who is this band?  The guy that was giving out 21+ wrist bands said "That is Qui.  Cool huh?"  Hell yeah it was cool.  They played a wonderfully weird set and I know a bunch of new fans were born that day.
Their newest album, Life, Water, Living…, was released late last month on Cobraside.  There are eleven tracks on the album.  It is as wonderfully weird as their live show.  The listener won't know what to expect from track to track.  At times you will want to bounce off of the walls: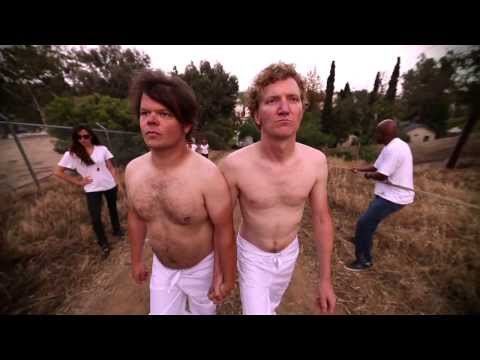 While other times lay down some sexy swagger: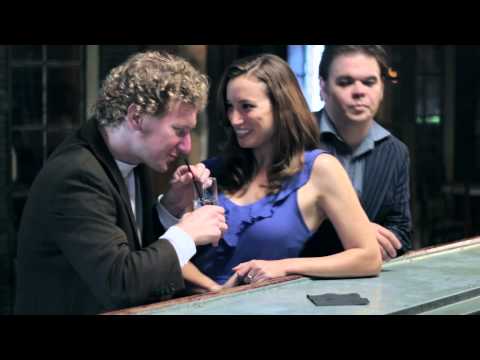 I really like how Dave Clifford puts it:
"Life, Water, Living… is clearly the band's most meticulously refined effort at using melody and harmony as subversive weapons. Perfectly taut vocal harmonies and precise, sparse instrumentation show off their warped pop sensibilities reminiscent of early Sparks and Frank Zappa."
I love albums that have a wide range because they can be played frequently and you won't get tired of it.  I find myself having a new favorite track with each listen.  Life, Water, Living… is a solid album from top to bottom and deserves your attention.  You can order your own copy over here –> Qui - Life, Water, Living…
Don't miss them on tour:
03/06 Portland, OR @ Doug Fir Lounge (w/ Moistboyz)
03/07 Seattle, WA @ Tractor Tavern (w/ Moistboyz)
03/08 Portland, OR @ Porch Couch