Just to remind people:  Under The Needle was created as an outlet for us to share albums we have recently been listening to.  These albums are created by bands that deserve your support and money.  I mean, think about how big music is in your life.  We don't have a style of music that we cover and not everyone will like what we post about.  If one person that didn't know about one of these albums enjoys it and in turn supports that band…it is all worth it.  There are links to purchase the music in this post but we also urge you to go support your local record stores if possible!
---
Courtney Barnett — Sometimes I Sit And Think, And Sometimes I Just Sit.
courtneybarnett.com.au
Mom + Pop Music
Melbourne is one of my favorite places.  It is on the opposite end of the world and in a different hemisphere but I couldn't help but feel at home there.  So many similarities to Seattle/Portland.  Courtney Barnett stole our hearts with her incredible The Double EP: A Sea Of Split Peas and her recently released full length solidifies that we are not going to be getting it back.  Her adorable accent is easily audible and her smart and quirky song writing is again the star of the show.  However, you would be a fool to discount her skills with the guitar.  She can shred with the best of them.  Sometimes I Sit… feels a bit more rockin' than her double EP but she still manages to create songs that you will see yourself in and can tug at your heart strings at times.  I am completely bummed out that I won't be able to make it to Sasquatch! Music Festival this year because she is going to be there.  If you go, don't miss this set!  You can get a copy of this over here –> Courtney Barnett - Sometimes I Sit And Think, And Sometimes I Just Sit.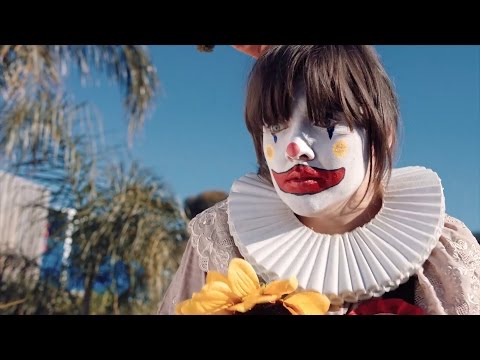 ---
Lightning Bolt — Fantasy Empire
laserbeast.com
Thrill Jockey
To be honest, this is the first album I have owned from Lightning Bolt.  It is crazy considering I have all of the Black Pus albums that I am aware of.  I have seen Lightning Bolt live and for whatever reason just haven't owned one of their albums.  Until now.  Fantasy Empire is the most recent release from this iconic drum and bass duo from Rhode Island.  It is their first they have recorded in a proper studio but make no mistake…it packs the same punch that you feel at their live shows.  I have enjoyed reading the lyrics printed on the physical release while listening to the album.  Generally I have no idea what Brian is yelling into his distortion heavy mic.  So it is fun to know the lyrics that he is screaming.  The vinyl has been playing a lot at my home, so much that I am worried it might start to catch fire.  However, my favorite listen so far came in my car going 70mph on I-5 with the windows down cranked to the max.  So much energy.  Purchase a copy over here –> Lightning Bolt – Fantasy Empire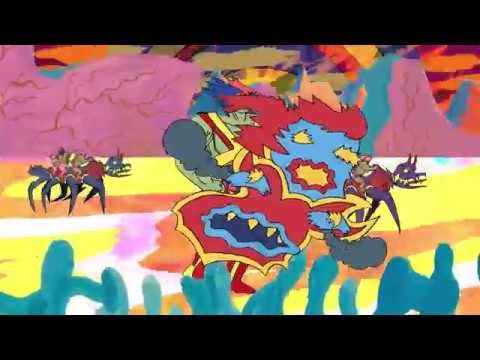 ---
ABSTRACTER — Wound Empire
abstracterband.com
Fragile Branch Recordings, Vendetta Records, 7Degrees Records and Shove Records
This Oakland band has been on heavy rotation in my household.  Their brand of black metal leans towards the psychedelic end of the spectrum.  The four tracks on Wound Empire span over forty minutes in length.  These dudes create some crazy good atmospheric noise that never feels monotonous.  Black metal, for the most part, tends to lose my attention half way through most songs but ABSTRACTER keep my attention throughout.  You can purchase the 12″ record over here –>  ABSTRACTER  - Wound Empire
---
Butcher's Waltz Volume II (Learning Curve Records V/A)
learningcurverecords.com
Learning Curve Records
Butcher's Waltz Volume II is a four way split LP.  I have to admit, I didn't know any of the bands showcased on this album but I trust this label and figured I would give it a shot.  Side A lets you know that you are about to get a heavy dose of noise rock and starts out with a track that exceeds 9 minutes from Minneapolis based STNNG.  Two songs from UK's Blacklisters finish up side A.  Side B takes you back to Minneapolis for 8 blistering songs from Blackthorne with the longest checking in at 1:30.  After working up a sweat that feels like you just attended a power yoga session they bring us back to the UK for the final savasana (or corpse pose) with Hey Colossus and their 10 minute blissed out science fiction tinged epic.  I love this album and am excited to check out what else these bands have to offer.  Learning Curve Records strikes again.  The vinyl edition is limited to 300 copies and you can purchase it here –> Butcher's Waltz Volume 2